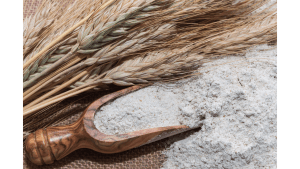 Flour Milling Screens
We are experts at fabricating both round and square flour milling screens. Designed for maximum throughput and efficiency, our material is woven to precise widths which eliminates the possibility of fibers being lost in your product. Looped edges are available, as is ½ inch bond-tite edging. Screens can be fabricated in stainless steel or polyester, and may be sewn. We also can epoxy flour milling screens to metal frames, using FDA-approved adhesive.
The perfect choice for replacement screens
Whether you're screening flour, grains, salt, spices or chocolate you want the highest rate of throughput and the shortest amount of downtime. Because when your machines are down or you're waiting for a replacement screen, you're losing money.
That's why you want a company with one of the largest and most complete inventories of wire cloth on hand, including all meshes, alloys, and wire diameters. A company that can turn around many orders within a few days. One that
works hard to get you what you need as quickly as possible, so you can get back to work.
Turn to Compass Wire Cloth for all your Pfening sifting needs.
Call us toll-free at 800-257-5241 for a quote on replacement screens for Pfening sifters.